​​Sociology
As one of Palgrave Macmillan's most prolific and well-established lists, the Sociology programme boasts prize-winning, field-defining authors and series editors.
Publishing research by scholars at all career levels and on topics as diverse as social movements, leisure studies, and race and migration, Palgrave is the natural home for cutting-edge, provocative and definitive content that strives to interpret and challenge the society we live in. 
Mary Al-Sayed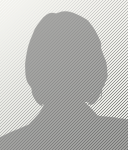 Commissioning Editor
Sociology and Anthropology

Palgrave
mary.al-sayed@palgrave.com

Mary commissions primarily monographs, edited collections, handbooks, reference works, and Palgrave Pivots in the areas of sociology (with a North American focus) and anthropology. While she welcomes submissions across the breadth of her subject areas, she is particularly interested in receiving proposals in cultural and political sociology, race theory, military sociology and security studies, disaster studies, sociology of social movements, sociology of work and institutions, and digital sociology and anthropology.

Tamsine O'Riordan
Editorial Director
Social Science

Palgrave
tamsine.oriordan@palgrave.com

Tamsine leads our social science team and publishes a small number of titles for the sociology programme. She has been with Palgrave since 2012 and before that built successful programmes for a variety of social science scholarly, trade and professional publishers over 18 years, working in the past for Practical Action, Earthscan and Zed Books. 
Sharla Plant
Publisher
Sociology and Social Policy

sharla.plant@palgrave.com

Sharla publishes scholarly monographs, edited collections, handbooks, major reference works and Palgrave Pivots. She is interested in receiving proposals from international and interdisciplinary authors on all aspects of sociology and social policy, but particularly in the areas of race, class, digital sociology, political sociology, sport and leisure, and welfare and work.
I would like to say a big thank you to Palgrave Macmillan for their support. I really appreciated how flexible and responsive they were at all stages of the project.
Léna Pellandini-Simanyi, Assistant Professor at the Department of Media and Communication, Eötvös Loránd University, Hungary